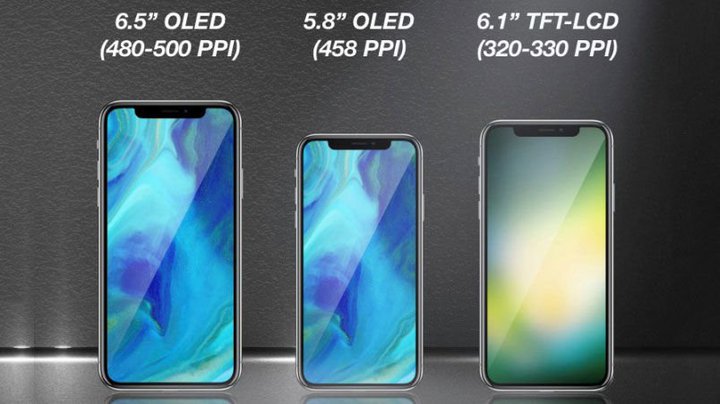 Apple special event to take place on 12 September
As always during the last seven years, the public finds out what new iPhones are going to look like well before the unveil date. There are many image leaks, schematics, and YouTube videos covering the most important features of the new phones. Apple is going to continue with their "S" naming scheme previously used for the iPhone 7 lineup in 2016. The new iPhones will (most likely) be called iPhone 9 (the cheapest model), iPhone XS, and iPhone XS Plus. iPhone 9 should come with an LCD display, whilst iPhone XS and XS Plus will have an OLED display. The LCD model should have the edge-to-edge display as well, but its bezels are rumored to be slightly thicker.
Summary

Three iPhones are expected: one LCD and two OLED models.
The LCD model will most likely be called iPhone 9.
The OLED models will be called iPhone XS and iPhone XS Plus.
iPhone 9 will feature a 6.1" LCD display, iPhone XS 5.8", and iPhone XS Plus 6.5".
All three iPhones are expected to have Face ID and an edge-to-edge display, faster processor (Apple A12), and faster LTE chips.